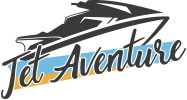 JET AVENTURE 66
Quai jules verne
66750 Saint Cyprien
Warning
Subsequently, this model will be supplemented by the information related to the guidelines on the destination of personal data after death (article 32-I-6 of the amended law of 6 January 1978).
The information compiled in this form is stored in a computerized Jet Aventure file for the management of our clients.
They are kept for a year and are intended for customer service.
In accordance with the law "Computers and Freedoms", you can exercise your right of access to the data referring to you and rectify them by contacting: contact@jetaventure.com
We inform you of the existence of "Bloctel", the list against telemarketing, to which you can sign up here: https://conso.bloctel.fr/